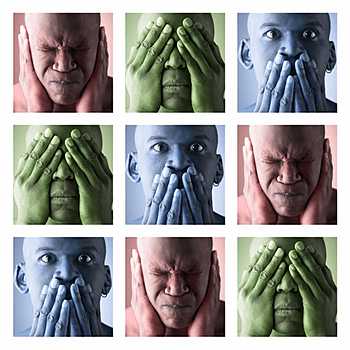 Disclosure/Duty to Speak Cases

Dec 2005: Bill Benson's Motion by Jeff Dickstein click here







1. Party in interest may become liable for fraud by mere silent acquiescence and partaking of benefits of fraud. Bransom v. Standard Hardware, Inc., 874 S.W.2d 919 (1994).

  2. When circumstances impose duty to speak and one deliberately remains silent, silence is equivalent to false representation. Fisher Controls International, Inc. V. Gibbons, 911 S.W. 2d 135 (1995).

  3. U.S.A. V. Altman, Nos. 94- 1108- 1122 (2d Cir. 02/16/1995) ([T] he concealment by a fiduciary of material information which he is under a duty ti disclose to another under circumstances where the non-disclosure could or does result in harm to the other is a violation of the [mail fraud] statute. United States v. Bronston, 658 F.2d 920, 926 (2d Cir. 1981), Cert. Denied, 456 U.S. 915 (1982)).

4. Anderson, Green & Co. V. Martin, 44 S.W.3d at 212-13 (Tex. App. - Houston [14th Dist.] 2001, pet. denied) (citations omitted) (A duty to speak may arise in at least three other situations: First, when one voluntarily disclose information, he has the duty to disclose the whole truth. Second, when one makes a representation, he has a duty to disclose new information when he is aware the new information makes the earlier representation misleading or untrue. Finally, when one makes a partial disclosure and conveys false impression, he has a duty to speak.);

5. Knowing failure to disclose material information necessary to prevent statement from being misleading, or making representation despite knowledge that it has no reasonable basis in fact, are actionable as fraud under Texas law. Rubinstein v. Collins, 20 F.3d 160 (1990).

  6. When a person sustains to another a position of trust and confidence, his failure to disclose facts that he has a duty to disclose is as much a fraud as an actual misrepresentation. Blanton v. Sherman Compress Co., 256 S.W. 2d 884 (1953);

  7. FRAUD: An intentional perversion of truth for the purpose of inducing another in reliance upon it to part with some valuable thing belonging to him or to surrender a legal right.

  "Silence constitutes fraud when there is an obligation to Speak." US v. Twell 550 F2d, 297, 299- 300